Reminder: Twin Shadow in Chicago Tonight +...
Join Twin Shadow and MINI USA in Wicker Park, Chicago tonight at 6:30pm (doors at 6pm), as we bring an epic performance to Lubinski Furniture at 1550 N Milwaukee. This is a very special stripped down Twin Shadow set. Learn more about Twin Shadow and the MINI Normal Crashing tour here: http://bit.ly/normalcrashers Can't make it? Tune into the livestream! #MINInormalcrashers - at...
Weekend Playlist
RCRD LBL Weekend Playlist 10.19.12 from rcrdlbl on 8tracks Radio.
10 tags
We've partnered with AM Only to bring you this kick-ass (if we do say so ourselves) CMJ show! Get tix at the door. 
3 tags
Rhye - The Fall
3 tags
Cloud Nothings - Fall In
2 tags
Sponsored: A new J Crew Factory site is coming 10/11! Download a playlist from RCRD LBL and J Crew Factory when you sign up for Factory First. Do it » here. Get the latest news on deals, early access to new arrivals, free shipping, birthday surprises, style tips, and of course- some sweet tunes! 
2 tags
Holy (Rock) Goddess.
holyteeblog: Singer Morgan Kibby of M83 looking ethereal at last night's Summerstage show in our HOLY TEE Gia gown. Blown away by how beautiful she looks. (ps- thank you to stylist Karen Schijman for making magic!) Photo of the day. Get tunes from M83 here.
6 tags
Three Clips
Our fave videos of the week :
3 tags
Yet Again - Grizzly Bear
3 tags
RPM/RCRD LBL Mixtape
We've partnered with Spinner RPM to bring you some of the best new dance tracks each week!  Check 'em out > here. 
2 tags
Brian Eno to release a new album, LUX, on Nov 13! It will be a 12 section, 75-minute composition and "evolved from a work currently housed in the Great Gallery of the Palace of Venaria in Turin, Italy."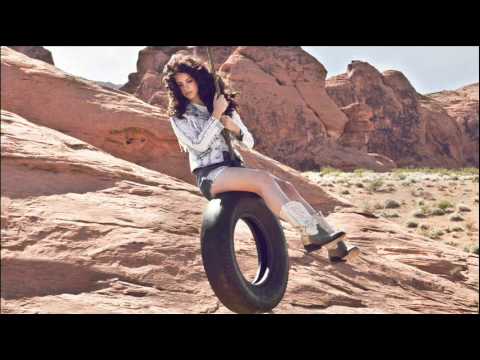 7 tags
Love this photo of M83 (via nprmusic) More from M83 here.
3 tags
Stream The xx - Coexist and put yourself on the map. 
Will our weekend playlist get a post-convention bump? Probably? Yes! Check it out: http://bit.ly/PPc3t0 
2 tags
Stream Two Door Cinema Club's "Beacon".
3 tags
Download the graceful, melancholy flip on Niki And The Dove's 'DJ Ease My Mind' by Twin Shadow —-> here. 
"All these hundreds of thousands of kids going to these festivals in Vegas and..."
– Dance-rock shapeshifter Matthew Dear on the future of electronic music in our latest feature interview. (via pitchfork)
Do you want to be our editorial intern/assistant for fall? Yes? And you're in NYC? Cool. Read this!
3 tags
Listen : Mumford & Sons - I Will Wait →
3 tags
The xx- Chained →
12 tags
Weekend playlist y'all. 
4 tags
Grizzly Bear - Yet Again
New Grizzly Bear! New album "Shields" out Sept 2012. 
3 tags
Win Stuff!
Win some sweet Jamaican-themed gear from PUMA to ring in 50 years of Jamaican Independence and come on out to Rock-A-Way Summer this weekend! Enter here. 
16 tags
Rock-A-Way Summer
Hey NYers, it's boardwalk time again! We're pleased to announce this year's version of Rock-A-Way Summer will go down August 5, 2012 at the Rockaway Beach Boardwalk at Beach 96th Street. Celebrating the 50th anniversary of Jamaican independence, our island-themed blowout will feature Deadly Dragon Sound, DJ Preservation, Dubbel Dutch, Matt Shadetek (of Dutty Artz), as well...
4 tags
7 tags
The xx - "Angels"
4 tags
Beach House - "Wild"
4 tags
2 Chainz - Birthday Song (ft. Kanye West)
2 tags
July, 2012 is Guided By Voices Month in Dayton, OH. "the City of Dayton recognizes and honors Guided By Voices for their contributions to the musical arts and pop culture and salutes them for rocking our world." 
3 tags
Passion Pit - I'll Be Alright
7 tags
Be A VIP
The Making Time Summertime HYPER-RAGER is returning July 20 to the Festival Pier in Philadelphia, and we're giving away three pairs of VIP passes to the event! ENTER HERE All winners will be notified on July 19 – the day before the show.  The Making Time Summertime Hyper-Rager @ Festival Pier Friday July 20th, 2012 @ Festival Pier 121 North Columbus Blvd. Penn's Landing,...
4 tags
Stream "Gossamer" from Passion Pit Dl/stream more from Passion Pit. 
5 tags
Azealia Banks- Fantasea
IT'S HERE - download
19 tags
summer crush playlist
Woo your summer crush with these sweet, sweet jams. 
2 tags
Elders react to Skrillex
Interviewer: Did you like it? "…probably younger people would like it more cause older people could die maybe."
4 tags
Album streams on album streams. Dirty Projector's "Swing Lo Magellan" is also out today! Check it out and read an interview via The New York Times. "There's a certain amount of pressure I think that you feel, as the band gets more popular, to be consistent or something like that and make the shows sound like the album. But sometimes the reinvention or the inconsistency is...
30 tags
BEST OF 2012 (halftime edition)
It's that time of the year again. From our executive editor, Mr. Carter Maness, the best and brightest of this year :  To me, 2012 has been about a return to basics. There's less laptops, less reverb, less half-formed BS. Both rappers and bands have re-found an organic yet technically-sharp rawness that seemed lacking in recent years. These are my favorite songs (on both RCRD LBL and...
3 tags
2 tags
4 tags
Tix are on sale!